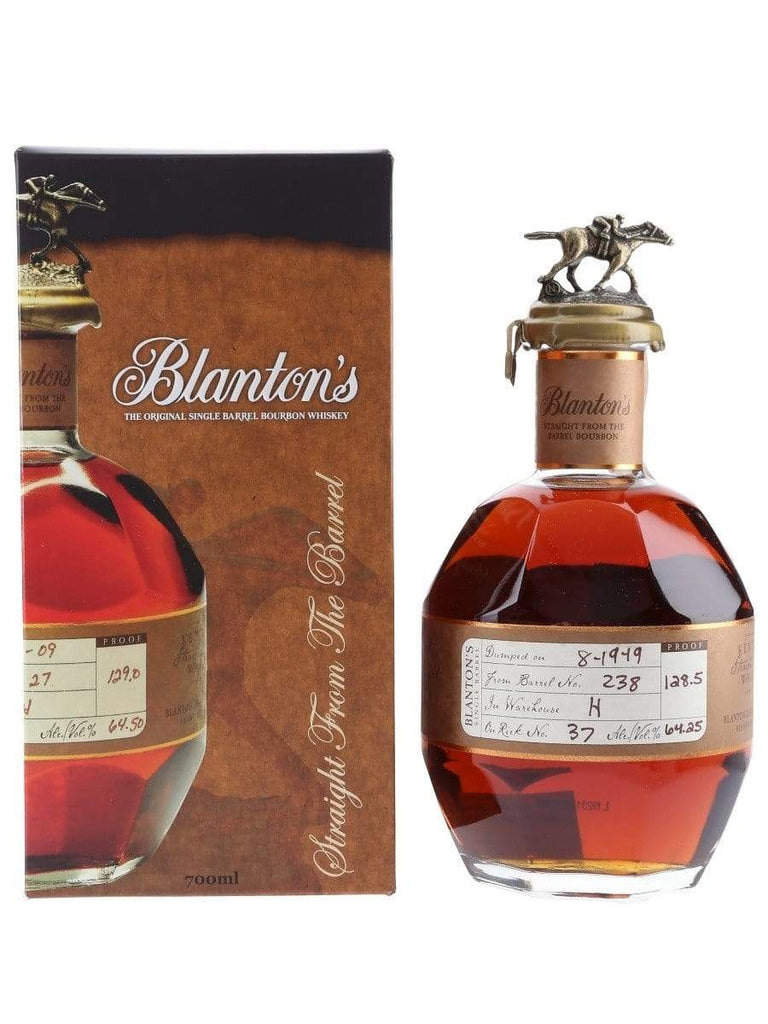 L&P Wines & Liquors
Blantons Straight From the Barrel Bourbon Whiskey 750ml
---
Color :
Golden Amber
Nose

: 

Initial hints of pine, orange, citrus and orange marmalade, followed by more subtle yeasty bread and cinnamon buns components. The 129 proof is evident, with an intense amount of alcohol hitting the nose. If left to sit and open up a bit, hints of butterscotch and raisins come through.
Palate:
This whiskey is barrel strength and it lets you know it! The heat from the alcohol is initially somewhat overwhelming and mutes many of the flavors. As the palate gets acclimated, the classic Blanton's cinnamon notes come through, along with hints of the retro Slo Poke candy. A few drops of water does this whiskey well, releasing flavors of honey butter, chocolate and coffee.
Finish: This bourbon finished very much like the initial tasting, hot. The heat causes a good amount of drying and ultimately results on a finish that wasn't overly long. Notes of coffee and tea seem to linger the most.
 PS: Year and barrel  # may be different 
---
Share this Product
---
More from this collection