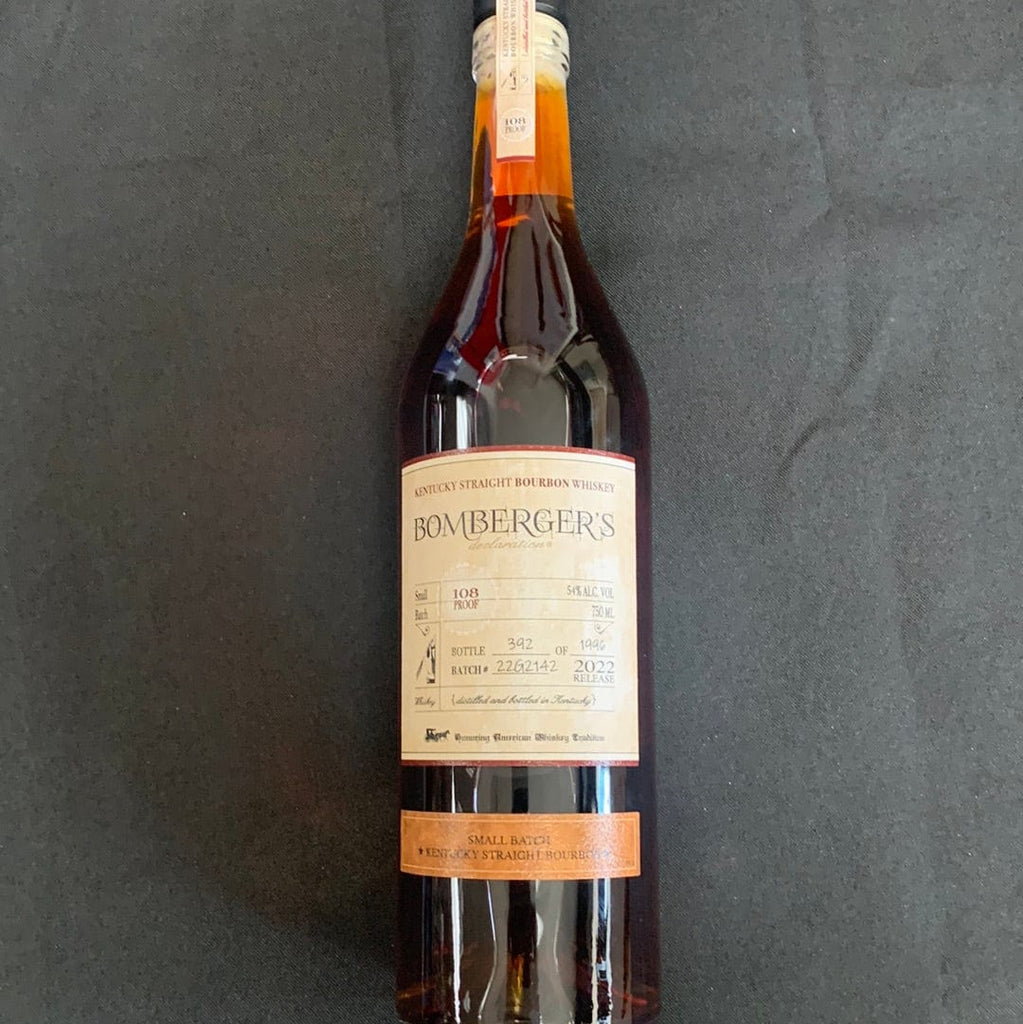 L&P Wines & Liquors
Bombergers Declaration Bourbon Whisky release
---
Earlier this year we reviewed Shenk's Homestead, one half of Michter's very rare Legacy Series. Today we're diving into the other oddly-named member of that duo, Bomberger's Declaration (typically referred to as just Bomberger's). It was named for another prominent figure in Michter's long history, Abraham Bomberger, who purchased the original Shenk's distillery in the 1860s and operated it under his name until Prohibition in 1919. The distillery wasn't named Michter's until the 1950s when one of the owners arrived at the idea of combining portions of his sons' names — Michael and Peter.
Bomberger's was first released in 2015, but it received new packaging and a slight proof increase in 2018. Like Shenk's, this one is a departure from the standard Michter's profile and includes whiskey aged in Chinquapin oak. Unlike Shenk's, Bomberger's is labeled a straight bourbon, so there's no mystery about the mashbill or whether this one aged in new oak. Let's dig in!
The nose is big and complex with notes of salted caramel, orange blossom honey, grilled peaches, and old barn floors. There's a dustiness to it but also plenty of enticing sweetness. The palate is full-bodied and rich without being overly syrupy or heavy. Crème caramel and chocolate-covered orange slices kick things off, followed by sweet tobacco, cherry candies, and an unmistakable ripe peach note. The oak arrives with prominence on the generous finish which is balanced without any astringency, full of toasted coconut and vanilla bean.
Both Shenk's and Bomberger's are reasonably priced at MSRP, but their rarity has contributed to some significant secondary increases. If you're trying to decide what to shell out for from the 2019 vintage, Bomberger's slightly edges Shenk's with its depth and balance. Like Shenk's, the 2020 release of Bomberger's reportedly contained even more whiskey aged in Chinquapin oak, so we'll report back if we get the chance to see how that one compares.
---
Share this Product
---
More from this collection