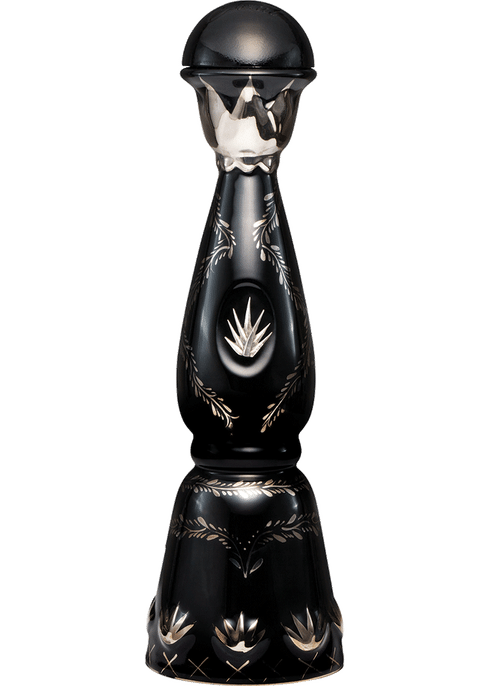 L&P Wines & Liquors
Clase Azul Ultra Anejo 750ml
---
 The bottle is made of "Obsidian is a naturally occurring volcanic glass formed as an extrusive igneous rock. It is produced when felsic lava extruded from a volcano cools rapidly with minimum crystal growth."
There are common tequilas, and then there is Clase Azul Ultra Anejo. Designed to provide an experience beyond slamming shots and sipping from a glass with a salted rim, the Ultra Anejo is in a category of its own. Every aspect, from production to the aging process to the exquisitely crafted packaging, is designed to exceed expectations and provide a first class experience from the first sip to the last.
Double distilled from a mix of Tequiliana Weber Blue Agave and pure spring water and kept in sherry casks for five years, each handmade ceramic bottle is full of an earthy, full-bodied liquor peppered with notes of vanilla, cherry, and oak. Each decanter takes over two weeks to make, and is laden with 24k gold label, platinum accents, and a medallion in sterling silver.
With fewer than 100 bottles produced each year, Clase Azul Ultra Anejo exudes luxury from start to finish. Perfect for a celebration or simply a way to enjoy the privilege in your life, there's no better tequila to add to your personal collection.
Clase Azul Ultra Extra Añejo Tequila - An ultra - premium Extra Anejo from the Productos Finos de Agave Distillery. This unrivaled Tequila is one of the finest ever produced. This edition is limited to 100 bottles ...this is bottle number20-057 / 100 .
---
Share this Product
---
More from this collection