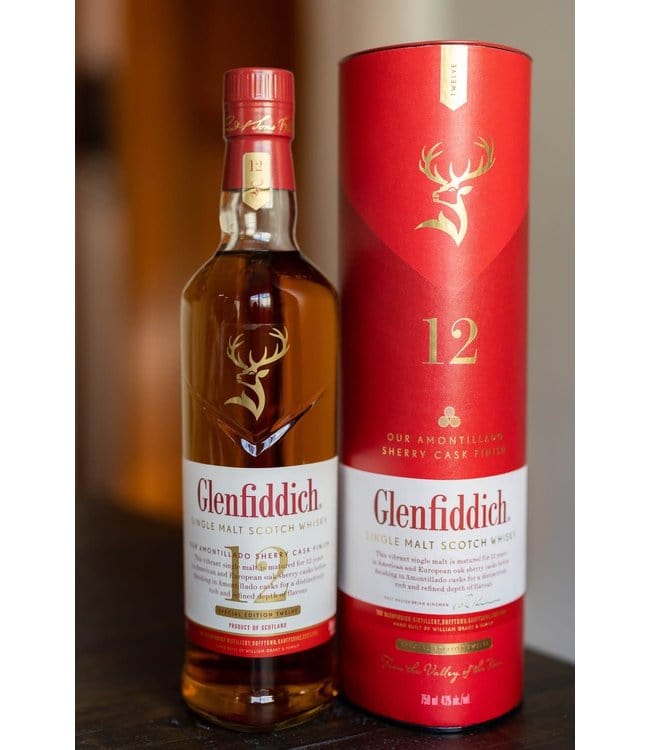 L&P Wines & Liquors
Glenfiddich Aged 12 years Special Edition Sherry Cask 750ml
---
DESCRIPTION
Glenfiddich Special Edition Sherry Cask Finish single malt Scotch whisky matured for 12 years in American and European Oak Sherry casks before finishing in Amontillado casks adding lively notes of dried fruits and a delicately spicy finish.
The Amontillado Sherry Casks are from the Spanish Sherry region of Jerez and are the rarest of Sherry Casks. Every year, Amontillado casks make up less than 5% of all our imported sherry casks, illustrating their rarity and desirability.
Best enjoyed neat, on the rocks, with a splash of water, or with club soda to expand the flavor.
Skillfully crafted. Enjoy responsibly.
---
TASTING NOTES
Nose: Distinctively fresh and fruity with a hint of pear, delicate dried fruits and subtle spice.
Taste: Beautifully sweet, fruity notes enveloped by rich oak, cinnamon, nutmeg and a hint of baked apple.
Finish: Smooth and mellow with a lingering spiciness.
---
Share this Product
---
More from this collection