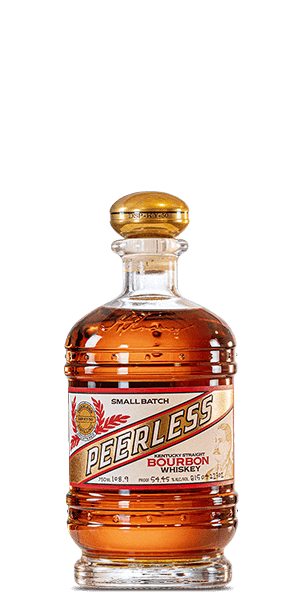 L&P Wines & Liquo
Peerless Small Batch Bourbon 109.5 proof
---
Peerless Small Batch Bourbon 109.5 proof: History
The Kentucky Peerless Distilling Company was founded back in the 1880s in Henderson, Kentucky. Today it is a modern production of a high-quality products and one of the most automated factories in the world.
Kentucky Peerless uses premium beans that are meticulously processed and aged for 4 years. Only after that, the finished drink is bottled. All these efforts are aimed at ensuring that every connoisseur feels the taste of real bourbon.
This bourbon has a unique profile. The aroma clearly traces notes of citrus, cedar, and spicy oak. Take your first sip for a taste of toasted oak and caramel. A delightful aftertaste of spicy and sweet notes, which are closely intertwined, will certainly turn your head with pleasure.
Peerless Small Batch Bourbon is honest quality. By purchasing a bottle, you get the expected taste. The entire technological process is always meticulously sustained and ensures a stable profile of authentic bourbon.
---
Share this Product
---
More from this collection